Summery Lumen Botanical Art Prints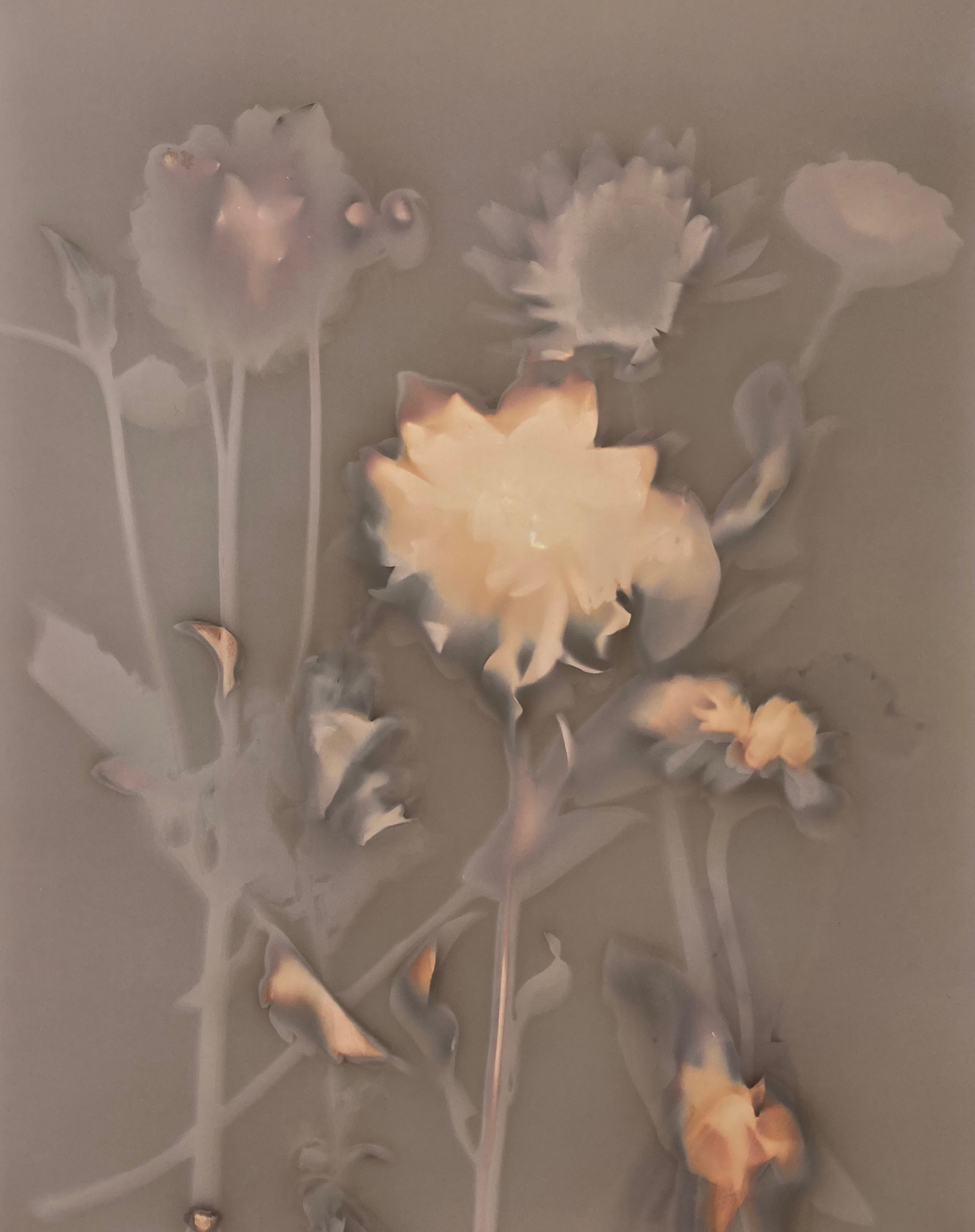 Hello and Happy September!

A note about portrait sessions. Yes, my portrait studio is open and operates in accordance to Massachusetts health and safety protocols. Know that when you come into the studio for a portrait session, the studio and equipment have been cleaned and disinfected. I will also be wearing a mask for an indoor session, including headshots, family, and individual portraits.
In studio art news, I have been harnessing the UV light from the sun to print work during the brighter months, continuing with my botanical themed work. I use a number of traditional alternative darkroom (and sunlit) processes. This series of work is created on various black and white photo papers and exposed by sunlight. The prints are then fixed and some toned to achieve different color palettes.
The above image is an original botanical lumen print made with local farm sourced flowers on photo darkroom paper, 11x14 inches, and available for purchase.
If you're interested in purchasing an original print you may have seen here or on my social media channels, email me for details.
I share weekly updates and new work on both Instagram and Facebook and would love to connect with you there too!