Why Prints Matter | Northampton Portrait Photographer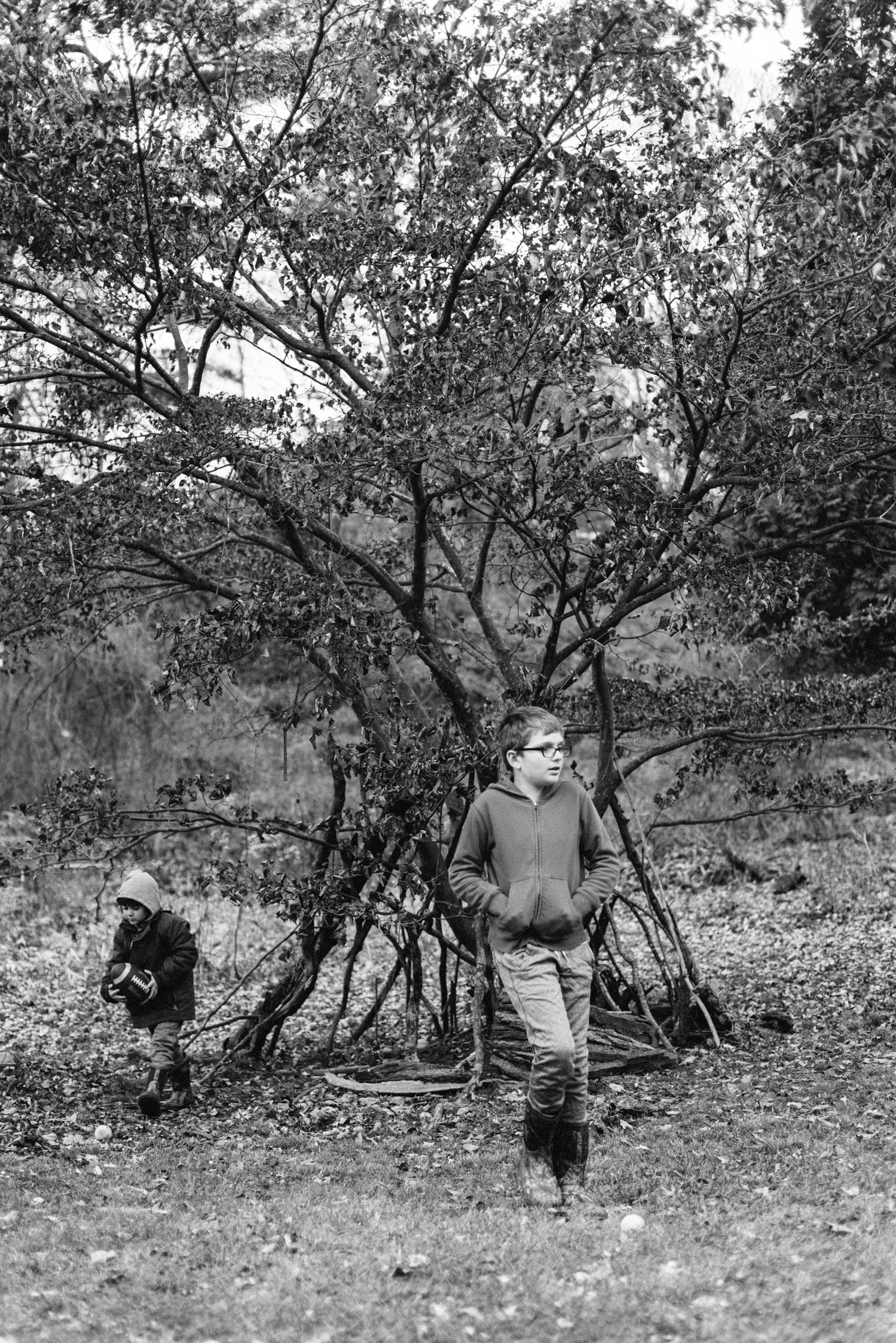 I remember watching my grandfather's slide shows and 8mm family films as a kid. I loved seeing the story unfold. Scenes of my grandparents camping, my parents married in a church, me as a chubby baby. All these slides stitched together a story of my history, the people I loved and who cared for me.
What I remember most though were the printed photographs on the walls as well as the prints tucked into photo albums. My grandmother kept a current photo album on her coffee table next to the candy jar. Whenever I visited, I would flip through the album, often asking to look at previous albums as well. I wanted to put all the stories together and to learn more about who my family was before I came along. Shots taken out the window of an old Buick when my grandparents drove to Florida. My aunt and uncle dressed in tennis whites back when they first started dating and then when I was a flower girl at their wedding. I studied all the printed photographs, imagining my grandparents together as teenagers, wondering who they were and what their lives were like.
I became a photographer because I love telling stories, in single and multiple frames. I love listening to the stories one hears watching home movies as well as slide shows.
The family films (then video), slide shows, framed prints, and photo albums all have a place in our family archive. They are all incredibly important to me, especially as the years pass along with some of my loved ones.
Fast forward to the age of digital technology. We snap photos and record videos on our phones, often on a daily basis. Our enormous family albums are stored in the cloud, on hard drives, and social media feeds. This isn't the same as having a collection of family heirlooms to hold or watch together regularly. All of our images are at our fingertips, just a scroll away, and yet, how often do we see the edited version of the full story?
The truth is we don't. We leave them on our devices. We're busy with work, family, and social demands. We don't have the time, patience, or skills to create an heirloom quality archive of our family.
It's important to make the time to create these heirlooms to pass down in our families, whether that's something you do on your own, or whether you hire a professional photographer to create them for you. Imagine up to date beautiful prints of your children, your partner, your parents and siblings framed on your walls, printed into albums you can hold and gift, as well as edited footage of your favorite summer days and trips together.
Imagine the stories you have to tell and the ones not yet told. Imagine your children, grandchildren, and great grandchildren holding these heirlooms in their hands. Imagine how they'll hold and reflect on their own histories.