Blue Poem Cyanotype Art Series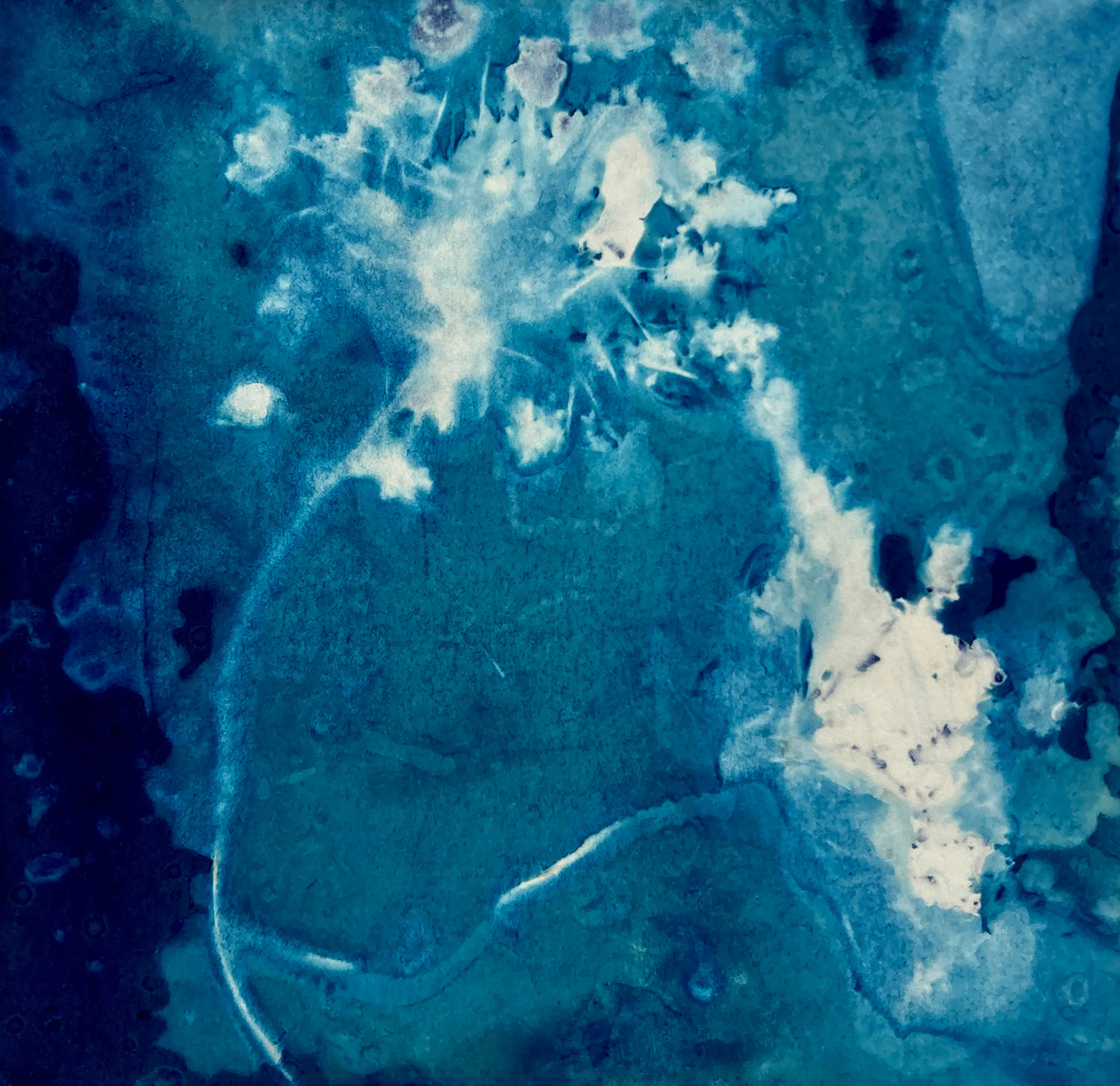 I spent yesterday afternoon mixing cyanotype solution and coating it onto paper. Cyanotypes are a historic photographic printing process made by coating a photo-sensitive solution onto a surface and exposing the surface to UV light. This process creates a cyan-blue print. Sometimes I use film or photo paper as a base, but for this image, I painted cyanotype solution on bristol paper.
This print is a 3 1/2 inch square. I wanted to create a series of smaller prints that could be framed and displayed on the wall or leaning against a row of books on a shelf. With the botanical series I am exploring historic photographic processes and subject matter in a way that evokes space and time fit into a small frame.
I also imagine these smaller works to be displayed in a grid. I will continue to share these individually on Instagram and when complete, as a grid. Together they read like a poem, each square a line or lingering pause.
For those who have inquired, yes, this series is for sale. I am in the process of creating a digital catalog (magazine) of my work for sale. These small prints will be added to the catalog along with recent cyanotypes you may have seen here. I am offering limited edition prints (editions of 25) and originals. In the meantime, email if you're interested in purchasing a print and sign up for newsletter where I feature new work, updates, and insider sales.